Fever, cough, blocked nose and sore throat. You went to the nearest clinic or break out the ART kit to test yourself and just as you'd suspected, you're COVID-19-positive. After determining that you're eligible for home isolation and deciding which room you'll be holing up in, the next question is: What items should you have with you for the next 72 hours?
Here is a checklist of the things to take with you for home isolation for the next seven days – in case you still test positive after 72 hours. If you're isolating with your child, remember to gather separate sets of supplies. It's important that you don't share.

1. MEDICINES AND SUPPLIES: Cold/cough/fever medicines, throat spray/mouth gargle, ART kits, thermometer, oximeter, tissues and alcohol wipes

Throat Sprays and mouth gargles are life saviours when you are tested postive and experience the annoying sore-throat. They not only help to minimise the effect of the symptoms but may even cure it. However, if you haven't been having much luck getting throat sprays because they are largely sold out, you can use a mouth gargle that contains povidone-iodine. Make sure you gargle (ensure the solution reaches the back of the throat) and not just rinse your mouth.
When it comes to the ART kits, make sure you have enough supply to last you a week and a bit more. For instance, bring in seven ART kits and add a few extra ones just in case.
As for your daily medication from the GP, make sure there is enough stock as well as over-the-counter medicines for fever and cough.

2. PERSONAL HYGIENE: Toiletries (eg, shampoo, body wash, facial wash), toothbrush, toothpaste, floss, shaver and towels
Using a room with an attached bathroom is ideal as it minimises your contact with healthy family members.

Theo10 Squeaky Shower Gel.


In Theo10, we manufacture our very own white-tea smelling shower gel. Theo10 Shower Gel is an all-natural body shower gel that does not contain any chemicals or preservatives. It washes away very quickly within seconds and gives you a squeaky clean without drying your skin and is especially suitable for those with sensitive skin of all ages.

Theo10 Facial Care Series
We are also proud to have launched our very own facial care series which involves a cleanser, toner and serum. These trios are essentials in everyone's facial care routine regardless of gender.
Theo10 Cleanser is a hydrating facial gel cleanser that is an ultra-soothing formula bursting which gives a spa-like post-cleanse result that is hydrating and refreshing. It cleanses without stripping away the essential oils from the face and maintains the pH balance.

Theo10 Toner is a botanically sourced facial toner which contain fast-penetrating liquids that delivers a quick burst of hydration and helps to remove some dead skin cells. It would also act as a primer for the next steps of your skin-care routine including serums and moisturizers.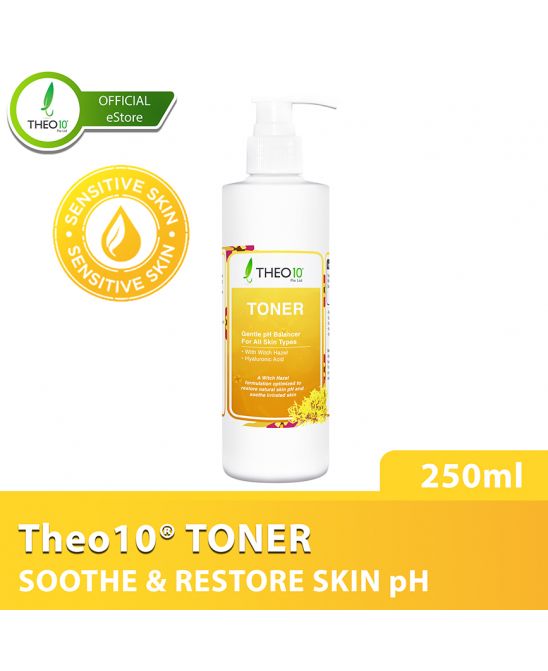 Theo10 Serum is a hydrating and antioxidant serum that helps protect your skin from free radicals and prevention of fine lines and other visible signs of aging; and can heal and repair skin. It also helps to infuse your skin with extra moisture to supplement Theo10® Moisturize making Your skin would appear more radiant and fuller of color.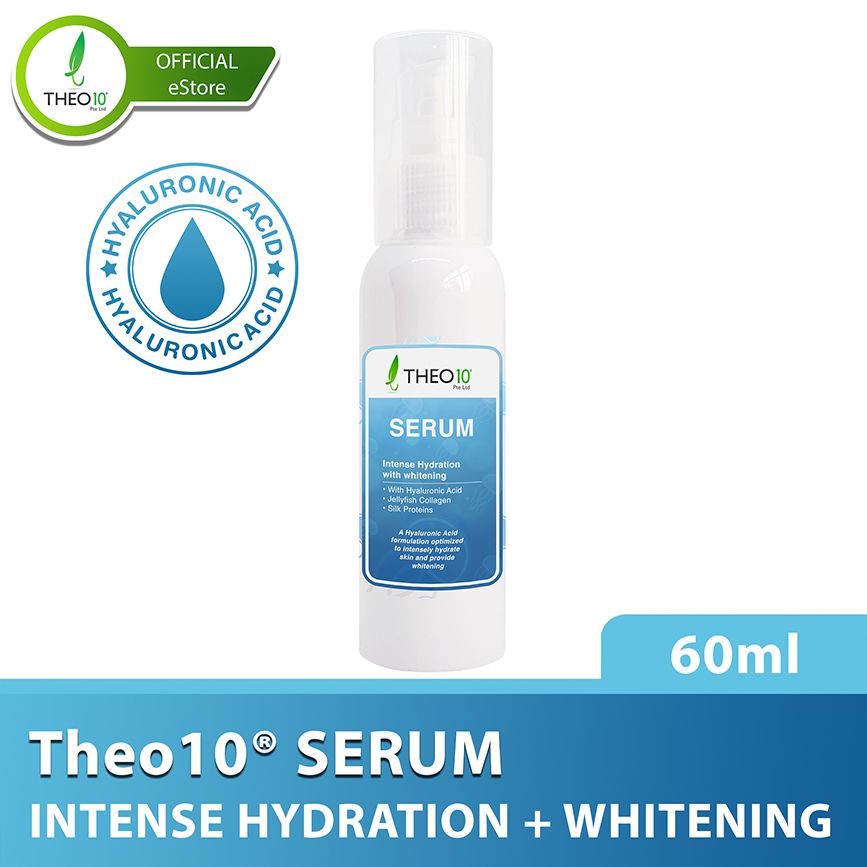 3. LAUNDRY: Clothes, underwear and a separate laundry basket
Bring in enough clothes and underwear for daily changes. Place your worn laundry in a basket, separate from the rest of the family's clothes, outside the room at the door. You can use regular laundry detergent for the sick family member's clothes.

Wash your hands with Theo10 Hand Soap after handling the laundry. If the laundry was visibly soiled, wearing disposable gloves would be a good idea.


4. UTENSILS: Spoon, fork, knife, chopsticks, cup, sponge and dishwashing detergent
If you can, disinfect your own utensils to minimise your loved ones from touching your saliva. You can use Theo10 Disinfectant to help you with this!
Theo10 Disinfectant is a broad-spectrum disinfectant and antimicrobial agent. It is very easy to use as there is no need to scrub it in or wipe clean as it leaves no residue and it is 100% natural and water based, it causes no skin irritation and can be used on any surface.
But if you don't have an attached bathroom, place your used utensils outside your room, so that an assigned family member can wash them. Ensure that he or she wears gloves when washing your used utensils with soapand hot water.
5. SANITIZING EQUIPMENT: Hand sanitizers, disinfectants, fogging services, etc.

Staying in a room enclosed with viruses can be really intimidating. Always bring along with you the necesasry saniziting equipment so that you are always prepared to fight of germs and bacteria on the surfaces where you have contacted, thus ensuring no viruses continue to linger in your room.

Theo10 Hand Sanitisers are specially formulated all-natural moisturizing hand sanitizer that it is powerful and effective enough in killing germs and viruses while ensuring that the high alcohol content does not dry the applied area. They contains ingredients recommended by WHO, NEA and EPA in specific concentrations and have been proven to kill beyond 99.99% of bacteria.


Theo10 NACL+ Fogging is a Disinfectant and Repellent Fogging service that provides disinfecting surfaces as well as repelling mosquitoes. It utilises the electrostatic charges technology to coat surfaces in an area which allows the area to be disinfectant and mosquito-free. The user-friendly and lightweight machine is able to disinfect corners and hidden areas that are unreachable by the human hands. It has proven to be able to disinfect a wide area of 1000 sq meters in just 30 seconds!




6. ENTERTAINMENT: Toys for kids (plastic, wood and fabric) and gadgets (laptop, handphone and tablet) for grownups
Last but not least, needless to say, bring in your own entertainment gadgets! The 3 days of self-isolation can be lonely and miserable because you have no one to talk to and there is practically nothing you can do inside your room. Why not take this period to release yourself from stress and catch up on your favourite K-dramas!



Adapted from: COVID-19 home recovery: A checklist of everything you'll need while self-isolating (channelnewsasia.com)